QCon is a practitioner-driven conference designed for technical team leads, architects, and project managers who influence software innovation in their teams.
Track Host Interview - Trisha Gee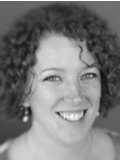 The 7th annual QCon London takes place March 4-8, 2013. QCon is an enterprise software development conference for team leads, architects, and project managers covering Architecture & Design, Java, Emerging Languages, NoSQL, Big Data, JavaScript & HTML5, Mobile Development, Software Craftsmanship, SOA, Agile methodologies and other timely topics. The 3 day conference will feature at least 15 concurrent tracks.
We have asked Trisha Gee, Developer for 10gen, the MongoDB Company, the track host of the Attracting Great People track at QCon London and also one of our speakers, to share with us some of her thoughts on the conference and his track.
1. Can you tell us a little bit about yourself and your track?
I'm Trisha Gee, I'm a Java developer for 10gen, they're the guys behind the MongoDB NoSQL database.
I'm running the "Attracting Great People" track. I think there's a lot of information out there to help people improve their chances of finding a new job (CV writing advice, dos and don'ts when being interviewed, etc), but there doesn't seem to be as much information to help companies when they're trying to hire people. It's particularly difficult to hire developers and other techies - it's hard to see if they're any good until they're actually doing the job. In this track I've gathered together people who can talk about what you can do to: improve your chances of finding the right people; create an interview process that selects the right people; and improve "desirability" of your company so candidates are more likely to accept your offer. These speakers are people who really have been there and done that, people like: Dan North, Martijn Verburg, Zoe Slattery, Stefan Tilkov, Israel Boza Rodriguez, and me, Trisha Gee.
2. What will people learn from the sessions?
I hope the sessions will encourage technical people to get involved in recruiting for their teams, I believe it's the only way you can hire excellent people that everyone wants to work it. I think the talks will help techies who are interviewing, CV-screening, or otherwise engaged in recruitment efforts (or those who want to be) to pickup tips to make their lives easier. Last but not least, if you are looking for a job right now, or thinking about growing your career, finding out what people are thinking when they read CVs or interview candidates will help you figure out the best way to present yourself.
3. Why did you want to help out with QCon? What's so great about this conference?
QCon is the first conference I ever went to, many years ago. I was blown away by the quality of the speakers, by the variety of projects people were working on, the topics they were talking about, the technologies they were exploring. I heard about technologies that I didn't use until two, maybe three years later. One of the other things I really like about it is that it's more than just theoretical - it's real world experience that is applicable to the businesses we work in. That first time at QCon opened my eyes and I found myself with a whole new set of career aspirations, many of which are guiding my steps even now.
QCon London will feature over 100 speakers presenting more than 80 presentations across 15 tracks. Last year's event was completely sold out with over 1,200 attendees. Register before March 1st and save up to £120.
QCon London is co-produced by InfoQ and Trifork - creator of the GOTO conference.