QCon is a practitioner-driven conference designed for technical team leads, architects, and project managers who influence software innovation in their teams.
Presentation: Tweet"Moderated NoSQL Panel"
Alvin Richards, Tweet
Senior Technical Director, 10gen (the MongoDB company)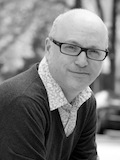 Alvin is Senior Technical Director for 10gen/MongoDB in Europe. He has held leadership positions at Oracle and NetApp as well as several startups in the Archiving, SaaS and Java instrumentation domains. With 20+ years of combined experience in these areas, what he most enjoys is building cool products, great teams and challenging the status quo. Alvin earned separate degrees in Computer Science and Photography from Thames Valley and Nottingham Trent Universities in the UK.
Twitter: @jonnyeight
Andrew Elmore, Tweet
Head of Development at C24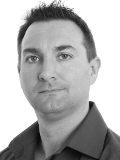 Andrew Elmore is Head of Development at C24, a provider of financial services messaging software to many of the world's largest financial institutions. Prior to joining C24, Andrew built and managed the front & middle office systems at a Mastercard-owned credit card issuer & processor, led the development of numerous products at SmartStream Technologies and worked on a number of highly scalable systems including PitneyBowes' Portrait suite & British Telecom's call-routing software.
Andrew is a Chartered Engineer & Chartered IT Practitioner and holds a BEng in Computer Science & Electronics from the University of Edinburgh, UK.
Twitter: @andrew_elmore
Chris Molozian, Tweet
Software Engineer at Basho
Chris Molozian is a Client Services Engineer at Basho Technologies. He works closely with customers to build solutions with Riak, the open-source distributed database. Prior to working at Basho, he helped develop broker-neutral trading platforms for the Option/Equity markets and numerous software tools to interact with financial data.
Ian Robinson, Tweet
Author of "REST in Practice", Neo Technology
Ian Robinson is Director of Customer Success for Neo Technology, the company behind Neo4j, the popular open source graph database. He is a co-author of 'REST in Practice' (O'Reilly) and a contributor to 'REST: From Research to Practice' (Springer) and 'Service Design Patterns' (Addison-Wesley). He presents at conferences worldwide on topics including RESTful enterprise integration and the use of graph database technologies, and blogs at IanSRobinson.com.
Twitter: @iansrobinson
Video presentations: The Counterintuitive Web, RESTful Enterprise Development, Beginning an SOA Initiative