QCon is a practitioner-driven conference designed for technical team leads, architects, and project managers who influence software innovation in their teams.
Alasdair Nottingham, Tweet
Senior Software Engineer at IBM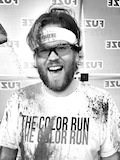 Alasdair is a Senior Software Engineer working for IBM. Alasdair has been a developer on WebSphere Application Server for 11 years and is currently the Liberty profile development lead. He has a long history of making WebSphere easier to use (especially around messaging security) as well as more recently making it small, sweet and simple. Before working at IBM Alasdair was a surly checkout assistant at a major UK based supermarket chain, some say he has not changed.
Twitter: @notatibm
We all want to write software that is successful and used by tons of people who pay us lots of money, but while grand creation is fun, maintenance is not. Until recently WebSphere Application Server could be viewed as a victim of its own success, its ability to innovate to meet the challenges of modern applications hampered by the requirement to support applications written 5-10 years ago. Last year this changed with the Liberty profile which took WebSphere and disproved the old adage that you can't teach an old dog new tricks. Come along to see how we did it.