QCon is a practitioner-driven conference designed for technical team leads, architects, and project managers who influence software innovation in their teams.
Charles Cai, Tweet
Managing Director, Socialogix Limited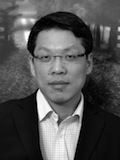 Charles Cai makes a living by designing Foreign Exchange and energy trading systems and he is currently focusing on architecture and technology innovation for new generation market data analytics, cross-asset trading and risk management. Prior to this role, Charles has designed and built multiple large scale commodities trading systems for investment banks in UK since 2008; prior to that, co-founded IT and software subsidiary for a global private bank, specializing in FX and equity investment for Ultra High Net Worth (UHNW) clients.
Follow his tweets @caidong for latest technology in mobile, Cloud, BigData, social coding, MOOC, investment banking and energy trading.
We will be talking about a robust, cost effective, hypothetical solution to address extreme challenges in big financial institutions, from decision making support to pricing and risk management, including storing, processing, analysing real-time and historical unstructured, semi-structured and structured data found in all investment banks and commodity trading houses, i.e. time series market data, orders/trades, risk metrics. This is to demonstrate how emerging technologies can play a strategic role in your enterprise data and BI architecture.
#Hadoop #HBase #GraphDB #TwitterStorm #Solr #Lucene #Lily #MDX #Clojure #R #Variety #Velocity #Volume