QCon is a practitioner-driven conference designed for technical team leads, architects, and project managers who influence software innovation in their teams.
Chris Swan, Tweet
Strategist, Architect & Advisor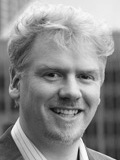 Chris Swan is a strategist, architect and advisor who has spent the last 12 years working at the boundary of emerging technology and financial services. Lately he's concentrated on cloud, security and mobile technology, and the business value that can be found at the intersections of those topics. Chris's technical contributions range from the Open Data Center Alliance (ODCA), which delivers usage models and templates for cloud adoption in large scale enterprise, to Pi Chimney, which helps people do fun stuff with the Raspberry Pi single board computer. After leaving his first career in the military he's worked as a consultant, enterprise IT director, investment banker and CTO.
Twitter: @cpswan
Banks and other financial services firms are being constantly challenged to keep up with the user experience delivered by consumer web and mobile applications. This talk will explore the strategies for dealing with this, the architectures that emerge, and the frameworks and containers that ease the way to (secure) deployment into production. It will then go on to examine a 'mobile first' approach to user interaction and the consequences this has for traditional desktop development and underlying infrastructure.