QCon is a practitioner-driven conference designed for technical team leads, architects, and project managers who influence software innovation in their teams.
David Craelius, Tweet
CTO of Klarna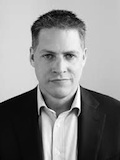 David has been working within the financial sector building core systems for online trading, banking and card processing the last twelve years. He was introduced to Erlang in 2006 and has been in love ever since. David became the CTO of Klarna, a fast growing Erlang based payments company in January 2011.
Twitter: @dcraelius
Klarna has been in hyper growth since day one and Erlang has helped us scale but we, as all companies growing this fast, have build up tons of technical debt. We got tired of the bloody duct tape and chose to bury the crap while delivering the next generation of online payments as well as a high availability, "no master" real-time transaction engine enabling us to scale horizontally.