QCon is a practitioner-driven conference designed for technical team leads, architects, and project managers who influence software innovation in their teams.
David Heath, Tweet
Developer at GOV.UK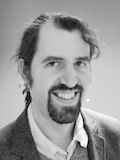 David Heath is a developer at GOV.UK, where he uses agile and user centred approaches to make government work better for British citizens. He currently works on 'Inside Government', a single publishing platform for all government departments and agencies. Previously he worked in the not for profit sector and a number of small companies and startups using agile approaches to build Web applications.
Twitter: @dgheath21
In 2011, Martha Lane Fox published an influential report on the state of for Government, advocating "revolution, not evolution" and calling for government to act as a "wholesaler as well as the retail shop front for services and content by mandating the development and opening up of Application Programme Interfaces (APls) to third parties". This talk is a tour of the UK Government Digital Service API Design Principles, the lessons learnt from building the GOV.UK publishing platform and transactional services on APIs, and how these design principles are now being applied to enable departments and agencies across government to transform transactions and services into becoming "digital by default".