QCon is a practitioner-driven conference designed for technical team leads, architects, and project managers who influence software innovation in their teams.
Greg Young, Tweet
Independent Consultant & Entrepreneur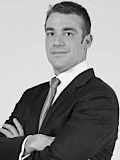 Greg Young is an independent consultant and entrepreneur. He is always involved with many concurrent projects, currently these include building out a distributed event store and mighty moose (a continuous test runner). For periods of years Greg has been known to stop living anywhere and just travel.
Twitter: @gregyoung
Time: Thursday 09:00 - 09:50
/
Location: Fleming Room
Everyone talks about simplicity but how do we reach it? This talk looks at eight lines of very common code finding in them massive numbers of dependencies and difficulties. It then looks at how the code can be massaged to get rid of the dependencies and difficulties. Small changes often times go a long way towards simplicity.