QCon is a practitioner-driven conference designed for technical team leads, architects, and project managers who influence software innovation in their teams.
Jamie Engesser, Tweet
Hortonworks - Vice President, Solutions Engineering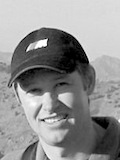 For almost 20 years, Jamie has been an instrumental player in the growth of many small to medium sized High Tech Companies. His experience around Big Data with Hadoop, Fast Data with In-Memory data stores and Java Middleware make him a critical asset to the Hortonworks team. He has responsibility for running the Hortonworks Solutions Engineering Organization. Previous to Hortonworks, Jamie took the SpringSource Field Team from a small agile team to a leader in the Java Middleware/Platform as a Service (PAAS) space and ultimately led the buildout of VMware's vFabric Division, globally. He has been integral in multiple startups including: SpringSource, Savvion, Vitria and Documentum. He holds a B.S. in Industrial and Management Engineering from Montana State University.
Twitter: @engesserj
Track:
Big Data NoSQL
/
Time: Friday 10:20 - 11:10
/
Location: Mountbatten Room
Big Data is everywhere. We see it on commercials. We hear it in conversations over coffee. It is an expanding topic in the boardroom. The hype is palpable but what is real and better yet, how does it affect the status quo?
At the center of the big data discussion is Apache Hadoop, a next-generation enterprise data platform that allows you to capture, process and share the enormous amounts of new, multi-structured data that doesn't fit into traditional systems.
In this session we will discuss:
The evolution of Apache Hadoop and Hadoop's role within enterprise data architectures
The relationship between Hadoop and existing data infrastructures such as the enterprise data warehouse Use-cases and best practices on how to incorporate Apache Hadoop into your big data strategy
Common patterns of Hadoop Use, Refine, Explore and Enrich and how they impact the Financial Services industry