QCon is a practitioner-driven conference designed for technical team leads, architects, and project managers who influence software innovation in their teams.
Jeni Tennison, Tweet
Technical Director of the Open Data Institute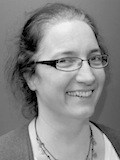 Open data can be used to improve collaboration between organisations; it can support the maintenance of your organisation's datasets, improving its decision making; and it can even increase sales. But to realise these benefits, you need a strategy for using open data that is embedded into your processes and applications. In this session, Jeni will talk about the different reasons organisations have for adopting open data, and how these reasons translate into different technical approaches for opening up that data on the web. She will discuss how to evaluate your organisation's data assets as potential sources of open data, and how to deal with the thorny issues of derived and personal data. She will also highlight how, just as in open source development, engaging with a community is often the difference between success and failure.