QCon is a practitioner-driven conference designed for technical team leads, architects, and project managers who influence software innovation in their teams.
Jim Hirschauer, Tweet
Technology Evangelist at AppDynamics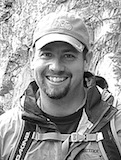 Before joining AppD Jim spent years on the user side of APM solving problems, fighting fires, and trying to convince all of his APM vendors that they could (and should) do better. His passion for performance tuning and troubleshooting led him from systems and application administration to working as an APM Architect tasked with designing an integrated ecosystem capable of monitoring next generation data centers and the applications housed within. Jim never passed up an opportunity to test drive and provide feedback on (pick apart) an APM vendors offering so he has used most of the tools out there. Jim's viewpoint is a result of work in a high pressure Financial Services environment but his methods and approach apply to any IT organization that strives for greatness.
Twitter: @hirschaj
Big Data is all the rage right now. Everyone from a social media company to your grandmother's online knitting store is suddenly a big data shop. Application monitoring tools are no exception from this trend – they collect gigabytes of monitoring data from your application every minute. But most of this data is useless. It's dumb data. More data isn't better if the data you're getting from your tools isn't helping you do your job – in fact, it's worse. In this session we'll talk how to be a little smarter about collecting monitoring data, and how to ensure that the data we're collecting is intelligent, too. I'll talk about a few of the monitoring solutions and approaches I've used during my career as a monitoring architect at a large financial services institution, as well as present a few case studies of customers who have managed to make the leap from bigger data to smarter data.