QCon is a practitioner-driven conference designed for technical team leads, architects, and project managers who influence software innovation in their teams.
Justin Holmes, Tweet
Consultant at OpenCredo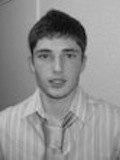 Justin is a consultant at OpenCredo, with a keen interest in PaaS (Platform as a Service), Cloud Computing, Big Data, and Devops.
Justin began his career as a web developer focussing on back end systems. Currently extensively using Scala and the Play! Framework, he is the organiser of the London Play! User Group.
Twitter: @just1nholmes
Where this talk is coming from: It's a fresh spring evening, Play and Grails, the top two rapid development frameworks on the JVM are having a chat by the fireside ...
Grails: «Hey Play, is scala's compiler still slower than a tortoise?»
Play: «it's not that bad, my dynamic friend, and it's a one time hit. How much performance does your runtime cost you these days? 20%, 30%?»
Grails: «You know it's less than 10%, but you get a lot for that 10%!»
Grails: «Why don't you try some Spring integration? It's the standard.»
Play: «This again? I don't need your standards, it's not my Type, safe?»
Grails: «Is that product placement? you know thats not allowed!»
Play: «I just like things to be safe.»
Grails: «So ... Monads?»
Play: «well, maybe we could've chosen a better name, but it is the correct logical name... Seriously, though, Gorm? Do you know what that sounds like?»
...and so we leave our intrepid, contending, cantankerous and downright competing frameworks arguing long into the night. Russ Miles will be convening them to meet again, with developers who know each framework, warts and all, to carry on the discussion. There will be no agendas, no sponsorship, and no holds barred (although maybe the odd pun).