QCon is a practitioner-driven conference designed for technical team leads, architects, and project managers who influence software innovation in their teams.
Mike Amundsen, Tweet
Principal API Architect for Layer 7 Technologies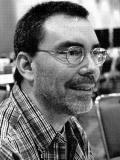 As Principal API Architect for Layer 7 Technologies, Mike Amundsen's job is to help people build great APIs for the Web. An internationally known author and lecturer, Mike travels throughout the United States and Europe consulting and speaking on a wide range of topics including distributed network architecture, Web application development, Cloud computing, and other subjects. His recent work focuses on the role hypermedia plays in creating and maintaining applications that can successfully evolve over time. He has more than a dozen books to his credit. His most recent book is "Building Hypermedia APIs with HTML5 and Node" He also contributed to the book "RESTful Web Services Cookbook" (by Subbu Allamaraju) and is currently working on a new book on programming with the Cloud9 IDE. When he is not working, Mike enjoys spending time with his family in Kentucky, USA.
Twitter: @mamund
Hypermedia API is the new catch-phrase, but what is a Hypermedia API? Does this trend lead us toward a debilitating explosion of media types? Can we really create successful hypermedia APIs or is this just the latest hype?
Recently a number of new media types that offer hypermedia support have come into use on the Web including HAL, Collection+JSON, Siren, and more. However, these new designs are not designed to communicate application-specific information (e.g. accounting, microblogging, etc.) in a standard way. Is there a way to resolve this problem?
Drawing on the experience of Dublin Core, Microformats, Activity Streams, and other similar approaches, this talk describes the ALPS (Application-Level Profile Semantics) standard; a way to define the data and workflow details for a Web application and apply these details consistently regardless of the media type in use. Working examples in the talk also show how this standardized definition can make designing, implementing, documenting, and maintaining Web APIs easier and more consistent across multiple media types.