QCon is a practitioner-driven conference designed for technical team leads, architects, and project managers who influence software innovation in their teams.
Paul Shannon, Tweet
Assistant Director of Technology at 7digital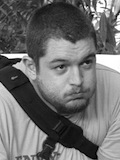 Paul Shannon is Assistant Director of Technology at 7digital. He was pivotal in the adoption of Agile, Lean and XP practices at Codeweavers Ltd before moving to 7digital to lead the Content Ingestion Team, finally moving into technical strategy and leadership there last year. Paul has led TDD workshops and lectures at universities, given talks at events around Europe and is responsible for 7digital's Technical Academy and developer recruitment.
Twitter: @BlueReZZ
You've been to plenty of interviews in your career, you've kept your CV up-to-date (or re-written it a bunch of times) and you've done enough toy technical tests that they bore you. But now, you face another dilemma - your company is actively growing, and you've been "requested" to help with the recruitment effort. Or, worse - you haven't been asked to assist, but you worry that the candidates that make it through the process aren't always going to be the developers you want to work with.
How do you make the transition from interviewee to interviewer? How do you know what to look for in a candidate? What qualities really matters to your team? How can you tell if a developer's actually any good at programming? How can you help the company find the best possible developers, so that you can work with awesome people?
In this session we hear three people's stories on how they recruit technical people. They will touch on what they do, what drives their decisions, and why they feel it's important not just to leave recruitment to the HR department.