QCon is a practitioner-driven conference designed for technical team leads, architects, and project managers who influence software innovation in their teams.
Richard Croucher, Tweet
Chief Architect at Informatix Solutions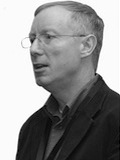 Richard has many year experience of Banking IT systems in both consulting and permanent roles with Barclays, Commerzbank, CreditSuisse, DeutscheBank, HSBC, Flowtraders, Merrill Lynch and RBS. He is experienced at of all layers of the infrastructure and with devices from Smartphones to Mainframes. He programs in multiple languages, having started with Assembler on his self built computers. He transitioned through Pascal, C, C++, Java and C# and is now a strong proponent of Erlang. He was also Chief Architect for one of the first Cloud based Grid offerings designed to support Banks, was lead architect in the DevOps Cloud team at Microsoft and has has helped several Cloud startups.
Richard enjoys learning new technologies and finding new ways to use existing ones.
Banks run massive IT systems and so do Cloud providers so why has the uptake of Cloud by the Banks been so low? What types of computing are these environments optimized for? We describe the characteristics of each; both are pushing the computing envelope in different ways. Finally, we'll show how there are lots areas of commonality and both can benefit from leveraging technologies and design patterns from the other.