QCon is a practitioner-driven conference designed for technical team leads, architects, and project managers who influence software innovation in their teams.
Robert Annett, Tweet
All successful systems become legacy eventually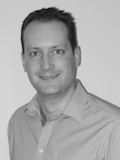 Robert Annett has been a developer since 1995 and worked in industries from energy management to investment banking. Much of this work has involved upgrading and migrating legacy systems with the occasional green-field project (with integration to legacy systems, of course). He has worked in the IT industry long enough to realize that ALL successful systems become legacy eventually.
Twitter: @robert_annett
The term "Legacy System" conjures up images of a vast mainframe (with whirring tapes and flashing diodes) running COBOL programs in a basement. However, many current computing stacks are quite old and have many legacy implementations. Although Java/JVM is still at the cutting edge of innovation it's a language and ecosystem that's been around since 1995 (18 years) and C#/.NET is not much younger at 13 years old.
There are many Java and .NET based systems that haven't been touched in over a decade and this presentation explores some of the issues of upgrading, maintaining or replacing them and provides some pointers on solving common problems.