QCon is a practitioner-driven conference designed for technical team leads, architects, and project managers who influence software innovation in their teams.
Robert Shilston, Tweet
Director, Labs Division, Financial Times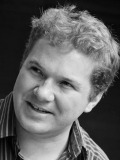 Rob is a director of the FT's Labs division, which works on experimental web technologies and produces products such as the FT web app. He is currently responsible for the technical delivery of the FT web app and its hosting infrastructure. Prior to FT Labs, Rob founded the web consulting firm Assanka, which spent 8 years working on innovative web projects for clients including News International, The Economist Group and the FT, before being acquired by the FT in January 2012.
Twitter: @rtshilston
For over a year, the Financial Times has been held up as one of the great success stories of HTML5, but implementing the technologies in a practical, truly interoperable way remains a tough challenge. In this session, Rob will provide a demo of the FT app, and discuss the technology choices and architectural approaches that have been used to solve some of the most difficult technical challenges faced in web development. Topics covered will include layout and interactions, native wrappers, testing and QA, and how to manage regular, reliable and successful deployments of an offline cached application.