QCon is a practitioner-driven conference designed for technical team leads, architects, and project managers who influence software innovation in their teams.
Romilly Cocking, Tweet
Independent Consultant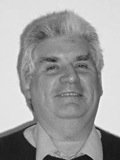 Romilly Cocking is a member of the Highgate Guild of Software practitioners. He consults best practices for Agile Development, team dynamics, domain specific languages, code generation, tools to aid thinking and decision making (Mind Maps, Topic Maps etc.), metacognition (Thinking about Thinking) and computer-assisted learning.
Twitter: @romillyc
Are you wondering what do with the Raspberry Pi that's been sitting on a shelf since Christmas?
The Raspberry Pi was designed for tinkering. It has expansion headers that make it easy to connect to external devices and an open operating system. This introductory talk shows you how to make your Pi interact with the outside world, from flashing LEDs to autonomous robots. We'll show you examples of how to connect to lights, motors, and sensors.