QCon is a practitioner-driven conference designed for technical team leads, architects, and project managers who influence software innovation in their teams.
Savas Parastatidis, Tweet
Software Architect in the Online Services Division at Microsoft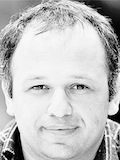 Savas is a Software Architect in the Online Services Division at Microsoft. He builds technologies for reasoning over the world's information and is interested in all things related to semantic computing, knowledge representation and reasoning, the Web, and large-scale services which led him to co-author the book "REST in Practice". Prior to joining Microsoft, Savas was a Principal Research Associate at Newcastle University where he undertook research in the areas of distributed, service-oriented computing and eScience. He also worked as a Senior Software Engineer for Hewlett Packard where he co-lead the R&D effort for the industry's Web Service transactions service and protocol.
The way we consume information is changing. Web browsers are not the only window to the Web anymore. Today, custom experiences on devices are emerging as the predominant way for consuming information. Searching for web pages has peaked. Knowledge answers, digital personal assistants, highly personalized recommendations are in our future. Still, the Web is more important than ever. It's the foundation for an age of computer-based reasoning and understanding. Google Now, Siri, WolframAlpha, Watson, Facebook are all platforms for reasoning about information and knowledge. Graphs, reactive reasoning, data mining, language and conversational understanding are pieces of a very exciting forthcoming technological landscape. Yet it is the Web which will deliver these knowledge-driven systems. In this talk we'll explore the role of Web technologies to deliver sophisticated next-generation knowledge management to the entire planet.