QCon is a practitioner-driven conference designed for technical team leads, architects, and project managers who influence software innovation in their teams.
Toby O'Rourke, Tweet
Technical Architect at Gamesys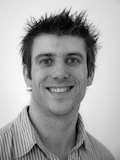 Toby O'Rourke is a Technical Architect at Gamesys, a London based soft-gaming company. With a background as a Java guy, he considers himself lucky to rove around the tech landscape at Gamesys combining architecture and hands on development with exposure to a fairly eclectic mix of client, server and native mobile technologies. He believes an excited team, plenty of domain modelling and a beady eye on the details are decent starting point for delivering just about anything.
Transforming a pure SQL organization into a polyglot model, using Neo4j. We will look at everything from initial product selection, design, implementation and delivery. We will focus on the way our thinking has been shaped by the power of graphs, from looking at problems in a new light to how we build individual systems.