QCon is a practitioner-driven conference designed for technical team leads, architects, and project managers who influence software innovation in their teams.
Zenon Hannick, Tweet
Comic Relief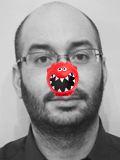 An independent consultant with over ten years of practice at delivering software under a variety of labels. Having worked in investment management and selling ringtones to kids he is now improving his karma by working at Comic Relief. A highlight of his time there has been building and running an agile team to deliver the fundraising and events management platform for Sport Relief 2012. That team self-organised him out of a job so he became product owner for the delivery of Comic Relief's new On The Night donations platform.
Twitter: @zenonhannick
Every year, Comic Relief runs a charity fundraising campaign that culminates in an evening of TV. Last year more than a million people took part in a Sport Relief mile and this year Comic Relief is hoping that the great British public will add to the money that was raised for Red Nose Day 2011. On March 15th this year millions of viewers will be encouraged to donate during the TV show, and the On The Night donations platform has to deal with the incredible spikes in demand that result from this unique event.
This is the story of how the cloud was used in the rebuild of the platform.