QCon is a practitioner-driven conference designed for technical team leads, architects, and project managers who influence software innovation in their teams.
Zoe Slattery, Tweet
Freelance Software Developer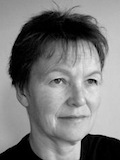 Zoe is currently working as a freelance software developer having previously enjoyed a long and varied career at IBM. During her time at IBM she worked in firmware testing (disk drives), as a test and development manager and more recently as a technology advocate for open source projects.
Twitter: @zoe_slattery
Hiring the right technical people is critical to the success of your business and it's a very difficult thing to get right. The consequences of hiring the wrong person range from the destruction of team morale, failure of business and IT projects. Not to mention the wasted time that you will have to spend demonstrating and documenting that they were incompetent enough to be fired. The good news today is that finding the right person is easier than it ever has been before because of the increasing number of social coding and technical communities. In this talk we will explain how to make the best use of community resources to find your ideal employee as well as sharing some horror stories.