QCon is a practitioner-driven conference designed for technical team leads, architects, and project managers who influence software innovation in their teams.
Andrew Jackman, Tweet
Insane Logic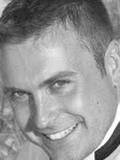 Andrew's life in programming started at the tender age of 12, using BASIC on a Tandy MC-10 with a whopping 4k of RAM. Since then he's managed to accumulate 25 years (15 professional) of experience in fields as diverse as Air Traffic Control, airborne early warning platforms, railway signalling and train control, satellite communications, over-the-horizon radar, factory automation, and banking. He has been an evangelical advocate of agile development, and in particular the XP development practices, for 10 years, with particular interests in ATDD, pairing, DDD and keeping code clean and concise. In any spare time he can squeeze out of the day he writes apps for the iOS platform and, with his wife, is currently developing an iPad app for children and adults with learning and communication difficulties.
Track:
Agile Adoption
/
Time: Thursday 16:40 - 17:40
/
Location: Fleming
We represent three generations of the team that wrote and supports an internal bank system that has been releasing every fortnight for about seven years. Over that time, the team has almost completely changed, including several project managers, but has sustained its ability to deliver new features incrementally. Nowadays its long-term stability and effectiveness has earned the system senior-level support from the business. In this talk, we will try to figure out what made things work in the first place, and how we managed to avoid the system decaying into an unmaintainable ball of mud over all these years.