QCon is a practitioner-driven conference designed for technical team leads, architects, and project managers who influence software innovation in their teams.
Chris Richardson, Tweet
Senior Developer Advocate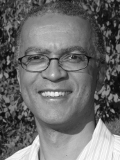 Chris Richardson is a developer and architect with over 20 years of experience. He is a Java Champion and the author of POJOs in Action, which describes how to build enterprise Java applications with POJOs and frameworks such as Spring and Hibernate. Chris is the founder of the original CloudFoundry.com and works on cloud technology. He has a computer science degree from the University of Cambridge in England and lives in Oakland, CA with his wife and three children.
Track:
Keynote
/
Time: Thursday 08:45 - 09:00
/
Location: To be announced
Thursdays Track Hosts will present the program and provide a short introduction to the Tracks of the day
This panel brings together both users and providers of public and private PaaS solutions for a wide range of programming language ecosystems. The panel will explore the state of PaaS today. The panelists will describe their experiences developing and consuming PaaS offerings. You will learn about the benefits and drawbacks of PaaS and where the technology is heading.
Track:
Keynote
/
Time: Friday 08:45 - 09:00
/
Location: To be announced
Friday Track Hosts will present the program and provide a short introduction to the Tracks of the day