QCon is a practitioner-driven conference designed for technical team leads, architects, and project managers who influence software innovation in their teams.
Daniel Worthington-Bodart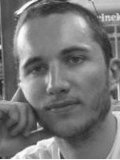 Daniel Worthington-Bodart is an independent consultant and contractor. He is currently helping Sky Network Services build their next generation systems and was previously a consultant for ThoughtWorks, helping its clients across a wide range of industries and sectors. He is a creator and contributor to a large number of open-source libraries no-one has ever heard of but still enjoys finding the simple in complex.
Track:
Agile Adoption
/
Time: Thursday 11:50 - 12:50
/
Location: Fleming
As projects mature, build times seem to grow at an unstoppable rate. Most literature suggests that one should 'pipeline' your build into slow and fast parts but really this just brushes over the real issue and slowly but surely increases your primary feedback loop and decreases your ability to respond to change in a timely fashion. Dan presents an experience report of some alternative options that have helped him reduce build times by over a factor of 10. This talk may offend your favourite library, framework, container, build tool, language, OS or even process.