QCon is a practitioner-driven conference designed for technical team leads, architects, and project managers who influence software innovation in their teams.
Kresten Krab Thorup, Tweet
Hacker, CTO of Trifork, and QCon London Program Committee Member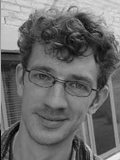 Kresten is member of GOTO Aarhus Program Advisory Board and QCon San Francisco Program Team.
The consistency model used by Riak is designed to continue operating well even when nodes in your Riak cluster are down or unreachable, a property which also makes it a good model for mobile data. To me, "down or unreachable" sounds a lot like "off or without-cell-phone-connectivity" - common states for a mobile device.
In this talk, I'll present Riak Mobile, a component that can be embedded into your iOS or Android application to make it a full Riak replication-aware peer. Typical usages for Riak Mobile is as a mobile content distribution platform using one-way sync; or with two-way sync to also push updated data back to your Riak cluster when the network is "eventually" available.
In the talk, I'll walk through how Riak Mobile works. The client-part of Riak Mobile does not require an Erlang VM. Rather, it comes as either a Java or an Objective-C component using SQLite for on-device storage, and thus integrates nicely into the native development environments. The server-part is an OTP application running with Riak. Riak Mobile uses a flow-based algorithm using Merkle trees and vector clocks optimized specifically for providing efficient incremental synchronization for slow, high-latency network conditions.