QCon is a practitioner-driven conference designed for technical team leads, architects, and project managers who influence software innovation in their teams.
Manny Pelarinos, Tweet
Sr. Director, Engineering, ESPN Digital Media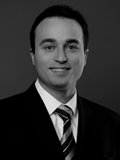 Manny leads the engineering team behind ESPN.com – the leading online sports news and information service – as well as other ESPN Digital Media properties including ESPN Fantasy Games, ESPN Mobile, Soccernet.com, and ESPNDeportes.com. He was a key engineer of the highly successful redesign of ESPN.com, and he has spearheaded the development of technical innovations that better integrate ESPN.com with the company's broadcast systems and improve content management tools for the entire editorial staff.
Prior to joining ESPN, Manny was a lead designer and developer for United Health Group, where he managed a team of more than 30 onsite and offshore developers. He was also a lead developer for CIGNA Corporation, and the chief applications architect and founding partner for RapidDeveloper.com, a solutions provider specializing in construction, deployment and marketing of data-driven applications.
Manny earned a Bachelor of Science from the University of Connecticut.
ESPN.com and its related digital properties serve tens of thousands of requests per second from sports fans around the world. Learn how they use a combination of page- and application-level caching to do so with extremely low latency and a slim hardware footprint. Find out about the technology stack that allows stats and scores to get from the field to the web -- usually before they even show up on your TV. Deep dive on various critical pieces of the ESPN technology stack including: live scoring "push" updates; dynamic content management; and personalized preferences that follow you on the site, your phone, or your TV. Finally, learn how ESPN is advancing the fan experience with cache push and XMPP.