QCon is a practitioner-driven conference designed for technical team leads, architects, and project managers who influence software innovation in their teams.
Michael Floyd, Tweet
Chief Editor at InfoQ.com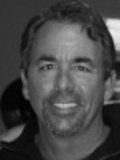 Michael Floyd is Chief Editor at
InfoQ.com
and facilitates editorial content including news, articles, books and video presentations for the English version of the site. Michael has a long history in technical publishing and software development. He served as the Executive Editor of Dr. Dobb's Journal and edited the magazine throughout '90's. He later launched Web Techniques Magazine for CMP Media and served as the publication's first Editor-in-Chief. Michael's career started as a programmer at NASA/Ames where he worked on the Cray, and later at Borland where he worked on language parsers and compiler design. He has published four books related to software development.
Track:
Keynote
/
Time: Thursday 08:45 - 09:00
/
Location: To be announced
Thursdays Track Hosts will present the program and provide a short introduction to the Tracks of the day