QCon is a practitioner-driven conference designed for technical team leads, architects, and project managers who influence software innovation in their teams.
Michael Brunton-Spall, Tweet
Developer Advocate for the Guardian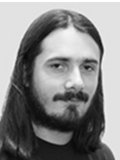 Michael Brunton-Spall is the Developer Advocate for the Guardian. He has worked at the Guardian for five years now, helping to build and scale the website. He has helped setup and run the platform team that managed internal, behind the scenes, performance and scalability issues. Michael is now the Tech Lead for the Guardian Open Platform which ensures that he doesn't have to inflict his code on people very often anymore. He also speaks at conferences, organises conferences, supports users of the API's and plays various board, card, tabletop and computer games.
Your systems are going to fail, it might not be today, it might not be tomorrow, but sometime soon, probably at 2am, your systems are going to fail in new and exciting ways. We've shared at QCon before about the core architecture of guardian.co.uk, and how we built the site. Now we are going to tell you what we've learnt since we built it, in what ways it went wrong, and how we are learning to architect for failure at the very beginning of each project.