QCon is a practitioner-driven conference designed for technical team leads, architects, and project managers who influence software innovation in their teams.
Paul Sanford, Tweet
Director of Product Management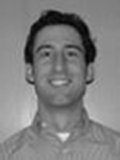 Over the past 12 years, Paul has paid the rent as a developer – first COBOL, then Java, led post-sales for a startup (eventually acquired by Salesforce) and worked on BPM, SOA, cloud and developer tools offerings forMicrosoft. Paul is now leading the developer platform product management efforts for Splunk. (http://dev.splunk.com)
Bruce Lee said, "Be water my friend".
I don't think that Bruce Lee was thinking about Big Data, but, then again, he may have because he was that awesome. The volume, velocity and variability of Big Data coupled with well-established trends including web, mobile, and cloud require a whole new level of agility, responsiveness and perspective.
As water has different properties and handling considerations depending on its state (frozen, liquid, vapor) and container (pond, lake, ocean, etc.) and motion (rain, waterfall, tsunami, etc.) so do data. The reality is that now and in the future data can and will need to be like water changing state, container and motion over the course of time.
This session will focus on how the importance and use of data evolve over time. It will cover architectural and development considerations for effectively bringing together real-time and historical data to provide a compelling end user experience across a variety of data stores including open source, proprietary, structured and "unstructured". It will also highlight real-life examples incorporating Hadoop, Cassandra, Splunk, and MySQL.