QCon is a practitioner-driven conference designed for technical team leads, architects, and project managers who influence software innovation in their teams.
Rob Bowley, Tweet
Head of Development at 7digital Ltd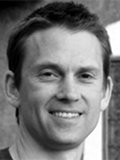 Rob is Head of Development at 7digital Ltd, a digital media delivery company (primarily music) based in Shoreditch, London but operating globally. Rob played a pivotal role in the introduction of Agile at 7digital starting over 3 years ago and was also heavily involved in introducing Agile at his previous position at BBC Worldwide. As well as the day job Rob is currently Co-Programme Chair for spaconference.org and can often be found mouthing off at @robbowley or
http://blog.robbowley.net
Track:
Agile Adoption
/
Time: Thursday 10:30 - 11:30
/
Location: Fleming
I'll be going through some of the key learnings I've made from pursuing Agility over several years at BBC Worldwide and now 7digital and why "Agile Adoption" in particular is a fool's errand (it's probably not why you think). 7digital has a 30+ strong continuous delivery-obsessed technical team who've reached a rare maturity in the use of Agile practices. Scrum, XP, Kanban, Lean, TDD, Pair Programming, Continuous Delivery - I've done it all, twice! I'll let you know what's worked, what hasn't and why so hopefully you can avoid some of the many pitfalls along the path to sustained Agility.
The presentation will be organised into bit-size chunks of "wisdom" allowing you to pick and choose what works best for you.