QCon is a practitioner-driven conference designed for technical team leads, architects, and project managers who influence software innovation in their teams.
Salvatore Orlando, Tweet
Citrix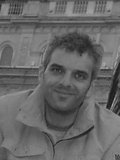 Salvatore joined Citrix in 2008 shortly after completing its Ph.D. in Computer Science at the University of Naples in Italy. During his tenure at Citrix, Salvatore worked on several research projects in the networking and virtualization areas; Salvatore Orlando recently focused his interest on network virtualization for IaaS clouds, participating with enthusiasm to the Quantum project since its inception.
Infrastructure as a Service (IaaS) is about abstracting compute, storage, and networking resources and making them available for automatic provisioning by tenants through APIs. Quantum, currently an OpenStack Incubated project, provides a simple API for managing virtual networks in the cloud and a pluggable mechanism for wiring them into the physical or virtual switching infrastructure.
This enables cloud tenants to build multi-tiered network topologies, leverage advanced virtual networking technologies, and integrate advanced network service into their virtual networks. This talk will introduce the architecture of the Quantum service, present the two plugins available with the Diablo release, and discuss its integration with the other services of the OpenStack ecosystem; new features being developed for the Essex release will also be presented. Finally, we will briefly discuss how Quantum relates with SDN (Software Defined Networking) technologies.