QCon is a practitioner-driven conference designed for technical team leads, architects, and project managers who influence software innovation in their teams.
Tobie Langel, Tweet
Software engineer at Facebook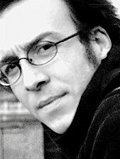 Tobie Langel is a Software engineer at Facebook where he focuses on Open Web Standards. He's also Facebook's W3C AC Rep. An avid open-source contributor, he's mostly known for having co-maintained the Prototype JavaScript Framework. Tobie recently picked up blogging again and posts at blog.tobie.me. In a previous life, he was a professional jazz drummer.
-
http://tobie.me
-
twitter.com/tobie
-
facebook.com/tobielangel
-
github.com/tobie
In this talk, we'll look at the current state of the mobile web platform, its specific needs, and the ongoing standardization efforts driving it forward.
Through a number of apparently trivial use-cases (ever tried taking a picture with a web app?) we'll cover quite a few existing specs, their implementations in various mobile devices, and the complex issues they uncover.
Finally, we'll look at detailed code example of how these specs can be used to build modern mobile web applications.