QCon is a practitioner-driven conference designed for technical team leads, architects, and project managers who influence software innovation in their teams.
Track Host Interview - Katherine Kirk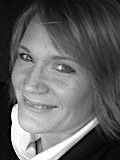 The 7th annual QCon London takes place March 4-8, 2013. QCon is an enterprise software development conference for team leads, architects, and project managers covering Architecture & Design, Java, Emerging Languages, NoSQL, Big Data, JavaScript & HTML5, Mobile Development, Software Craftsmanship, SOA, Agile methodologies and other timely topics. The 3 day conference will feature at least 15 concurrent tracks.
We have asked Katherine Kirk, the track host of the Agile in Actuality: Stories from the Front Line track at QCon London and also one of our speakers, to share with us some of her thoughts on the conference and her track.
1. Can you tell us a little bit about yourself and your track?
I fell into specialising in "difficult" Agile/Lean rollouts/projects unintentionally – mainly because my career kicked off from being called in by friends in quirky scenarios where other consultants, project managers or coaches had given up and/or walked away, and I had the academic background to find outside-the-box options that might help. After a while, I preferred this space to work in.
So, I've never been in or witnessed a project which has had an easy Agile/Lean roll-out. I've sat through impressive presentations of the perfect Agile/Lean application success story with great admiration and envy.
But, in my experience, reality on-the-ground can be very different.
Although Agile/Lean can bring ultimate success – it can be been tough to apply in some scenarios ... take your pick: infested with politics, overloaded by demanding stakeholders, remotely located, hampered by nearly-frozen-solid spaghetti code that 'can't be changed' and/or rife with apathetic indifference caused by multiple management changes and crazy org structures etc.
And, OK, I'm lucky that the projects I've been on had success – and at times, spectacularly – but it really was a result of keeping true to the Agile/Lean principles by banding together, trying out crazy stuff, putting in the sheer hard work, really focussing on true collaboration – and learning from many mistakes. It didn't come easy.
So – when the Agile/Lean initiative isn't straightforward, does everyone really have to make the same mistakes and suffer in silence? Is there some way we can put aside the need to impress that any particular Agile/Lean methodology (Scrum, Kanban, XP etc etc) works, and instead share real stories and/or patterns, garnered from difficult projects, which offer good advice on how to get through the tough stuff? I hope so. That's what this track, 'Agile in Actuality' intends to be about.
2. What is your "vision" for your track? What do you want people to get out of it?
Now, I have to say that I'm guilty of loving nothing more than being dazzled for an hour by a professional speaker who has spent the past few years touring the country/world promoting books and theories – and this has often been a great inspiration.
But, after attending a multitude of conferences, one of the key things I realised was that the most helpful type of presentations (for me) were the ones which were truthful, warts-and-all experience reports. When knee deep in a tough Agile/Lean initiative, what I've always desperately needed and appreciated the most have been real people who let me know their truth of what they found possible and impossible and who gave me me real ideas of how to overcome the challenges. I am forever grateful to them.
My "vision" for this track is to provide a platform for sharing practical ideas and advice from battle-worn practitioners that will resonate with those dealing with real and/or difficult scenarios on-the-ground.
Presentations will focus on stories and/or patterns about practically overcoming Agile/Lean application difficulties, with the intention of providing something of interest on all levels: useful pointers for beginners just starting out; reassurance and/or 'don't-go-there' warnings for the relatively experienced who might be amidst a difficult change process; and practical inspiration, challenges and ideas for the highly experienced professional who doesn't want to hear any more theory about theories.
3. Apart from your track, of course, what else are you looking forward to at QCon London this year?
There is so much to see! My biggest difficulty will be choosing between Creative Thinking & Visual Problem Solving, Real Startups and making Graham Lee's 'Testing iOS Apps' talk on Wednesday. And of course (on Friday) Steve Freeman's presentation is a must.
But, to be honest, my favourite part of QCon London has always been the corridor conversations.
QCon London will feature over 100 speakers presenting more than 80 presentations across 15 tracks. Last year's event was completely sold out with over 1,200 attendees. Register before March 1st and save up to £120.
QCon London is co-produced by InfoQ and Trifork - creator of the GOTO conference.