QCon is a practitioner-driven conference designed for technical team leads, architects, and project managers who influence software innovation in their teams.
Benjamin Mitchell, Tweet
Systems Thinking, Lean and Kanban for Software Product Development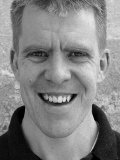 I work with leading software product development organisations to assist them to become more effective at achieving their business goals. I do this through helping senior leaders and teams focus on building and validating what the right products are by understanding customer demand and using iterative development approaches. I accelerate learning in organisations by helping them develop productive communication skills that allow them to make better quality decisions. I have practical real-world experience delivering software projects with exceptional results based on practical, implementable advice. I am a highly-rated international speaker on applying innovative approaches, such as Kanban, to software development. Based in London, I work with clients as a speaker, executive coach or team consultant.
Twitter: @benjaminm
What does Agile adoption look like in practice? Many methodologies advocate avoiding command and control approaches, but their guidance often results in the "fluffy bunny" approaches based on abstract advice like "trust the team". This kind of advice doesn't say how to act when things go wrong. This talk will cover experiences gained working with multiple teams over the last five years, highlighting mistakes that were made following simplistic guidance and outlining key pragmatic examples that worked.