QCon is a practitioner-driven conference designed for technical team leads, architects, and project managers who influence software innovation in their teams.
Dan North, Tweet
Agile Troublemaker & Inventor of BDD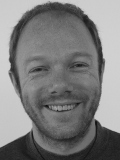 Dan North is a technology and organisational consultant helping CIOs, business and software teams to deliver quickly and successfully. He believes in putting people first and finding simple, pragmatic solutions to business and technical problems, often using lean and agile techniques. He finds most technology problems are really about communication and feedback, which explains his interest in organisational design, systems thinking and how people learn. He has been coding, consulting and coaching for over 20 years, and he occasionally blogs at dannorth.net.
Twitter: @tastapod
The fastest teams I've ever worked with have been agile. Not big-A, all-about-the-TDD, automate-everything, methodology-over-thinking Agile, but quietly-getting-on-with-business, delivering-the-goods, making-the-trade-offs agile. Think agile manifesto over agile methodology. It turns out the things I thought were great agile practices, while useful in certain circumstances, are by no means the whole story. Kaizen, or continuous improvement, must be coupled with kaikaku, or abrupt change, in order to avoid getting stuck in the local maximum of 1990s Agile methods. This talk is about how really high-performing teams work. Not just one or two flukes but enough that there might be something to it. The patterns and ideas in this talk are genuine experiences from active practitioners. This is agile in actuality. Agile is an attitude, not a rulebook.
Attending a job interview is hard. Interviewing candidate after candidate is just as hard. Sadly many of us become both interviewer and candidate with little or no training, context or experience. in this talk Trisha and Dan describe the dynamics of modern-day technical interviewing, from both sides of the table. You will learn how to effectively assess candidates, treat them fairly and even-handedly, and effectively gather and cross-reference evidence to support a hiring - or passing - decision (which is vital in this litigious day and age). As a candidate you will learn how to get the most out of the interview, and how to lead it where necessary. Dan got through the toughest tech interview in the world. Trisha has worked for some of the toughest companies to get into. They know their onions.
Track:
Training
/
Time: Monday 09:00 - 16:00
/
Location: Westminster Suite
SOLD OUT
Formula 1 drivers don't just drive faster than you, they drive differently. Accelerated Agile practitioners use different rules, based on the core principles of agile but taken to another level, to deliver in hours and days what regular teams can only achieve in weeks or months.
Accelerated Agile is a course for experienced agile practitioners who are frustrated with the pseudo-science of agile planning and estimation, the social pressure to automate where it doesn't add any value, the artificial commitment of sprints and the unwelcome surprises that still derail their projects. You will learn new techniques that both enhance and replace existing agile practices, some of which are counter-intuitive and many which are completely counter to current Agile doctrine. This is not a course for beginners!
Using a mixture of discussion, instruction and exploration you will learn new techniques for development and testing, operations, automation and team dynamics, as well as working with legacy systems and integrating with third parties. Using these techniques you and your teams will deliver business solutions faster than they thought possible. You'll never look at TDD the same way again, not to mention copying-and-pasting code.
What you will learn
How to challenge the received wisdom of established Agile methods
How to design and architect for rapid and sustainable delivery
Why understanding risk and embracing uncertainty are at the heart of faster delivery
How to manage build, release and operations
How systems thinking can help you plan effectively and estimate accurately
How to identify and reduce gaps in your testing strategy
How to engage with legacy systems and integrating with third parties
How to manage different levels of skill and experience within a team
Praise for Accelerated Agile
"one of the best courses I have ever attended, if not the best!"
"really interesting with good discussions and lots of relevant information"
"[not using slides] made the course flow in a neat and agile way"