QCon is a practitioner-driven conference designed for technical team leads, architects, and project managers who influence software innovation in their teams.
Dave Cliff, Tweet
Professor at University of Bristol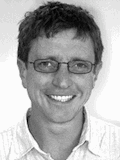 Dave Cliff has worked at the University of Sussex, at the MIT Artificial Intelligence Lab, at Hewlett-Packard Labs Bristol, at Deutsche Bank's London Foreign-Exchange Complex Risk Group, at the University of Southampton, and from July 2007 at the University of Bristol where he is Professor of Computer Science. He is also a founder of Syritta Algorithmics Ltd, a technology development and consultancy company. In October 2005 Cliff was appointed Director of a £14m five-year UK research consortium, addressing issues in the science and engineering of Large-Scale Complex IT Systems. He is author or co-author on over 70 academic publications, inventor or co-inventor on 15 patents; and he has undertaken advisory and consultancy work for a number of major companies and for the UK Government. He's given well over 100 invited keynote lectures and seminars; and he and his work have frequently been featured both in the press and on TV and radio.
Twitter: @davecliff
If you're involved in a large-scale complex project, one that pushes the state of the art, is failure inevitable? In this talk, that draws on experiences in the high-frquency trading technology of the financial markets, accidents in the space program, and looking after a pet rabbit, I'll argue that there is one particularly nasty thing to look out for: normalization of deviance.