QCon is a practitioner-driven conference designed for technical team leads, architects, and project managers who influence software innovation in their teams.
Glen Ford, Tweet
Chief Architect at zeebox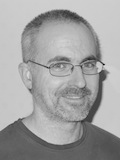 Based in London, Glen is the Chief Architect of zeebox, a UK based startup aiming to bring the best of web and TV together. With nearly 20 years of experience he has worked in various industries including Defence, Telecommunications, Gaming and Media. Most recently at Unibet and BBC R&D he has a passion for problem solving, delivering under pressure and building great teams.
Twitter: @glen_ford
Espoused by the Agile Manifesto in its first line, "Individuals and interactions over processes and tools" this important point is often lost in the noise and given only lip service by many. How do you step away from blindly following process and engage people to create real, meaningful change. This talk draws from the author's considerable technical experience in industry, and particularly from his learnings at zeebox, Unibet and BBC R&D over the last few years - focussing strongly on practical application at the frontline.