QCon is a practitioner-driven conference designed for technical team leads, architects, and project managers who influence software innovation in their teams.
Martin Thompson, Tweet
High-Performance Computing Specialist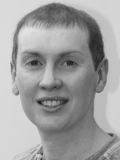 Martin is a high-performance and low-latency specialist, with over two decades working with large scale transactional and big-data systems, in the automotive, gaming, financial, mobile, and content management domains. He believes in Mechanical Sympathy, which is applying an understanding of the hardware to the creation of software, being fundamental to delivering elegant high-performance solutions. Martin was the co-founder and CTO of LMAX, until he left to specialise in helping other people achieve great performance with their software. The Disruptor concurrent programming framework is just one example of what his mechanical sympathy has created.
Twitter: @mjpt777
Blog: Mechanical Sympathy
Video presentations: YOW! 2011: Martin Thompson - On Concurrent Programming and Concurrency Folklore
Common wisdom says you should not optimise or performance tune a system until you need to. This seems like very sound advice. However this little bit of advice is missing something really important. How do you know when you need too optimise? All to often this is when a system is in production and not coping with customer load. If we are lucky major issues might be discovered during user testing right before launch. In either case we look bad in front of customers and those paying the bills.
This talk explores when to start performance testing, how to avoid the common pitfalls, how to profile when the results cause your team to pull a funny face, and what you can do about that funny face. Specific issues to Java and managed runtimes in general will be explored, but if other languages are your poison, don't be put off as much of the content can be applied to any development.
Track:
Training
/
Time: Monday 09:00 - 16:00
/
Location: Abbey Room
Understanding Mechanical Sympathy
Performance considerations on modern hardware
How modern x86-64 hardware informs concurrent and high performance programming techniques
Memory models for software and hardware
Why contention of any type is the enemy and how to avoid it
How we manage contention when we absolutely must
Concurrent and High-performance Algorithm Design
Lock-free concurrency primitives
Signalling state change
Ensuring order
Preventing speculative execution during critical data exchanges
Managing contended state
Wait-free techniques
API design to avoid the latency J-curve
Efficient back-off strategies
Discovering hidden contention and how to avoid it
Keywords: Java, Performance, Concurrency, Lock-Free
Target Audience: Advanced Java programmers with some concurrent programming experience
Computing Requirements: A laptop capable of running 4 concurrent threads and Java 1.6 or 1.7.