QCon is a practitioner-driven conference designed for technical team leads, architects, and project managers who influence software innovation in their teams.
Matt Asay, Tweet
VP of Corporate Strategy, 10gen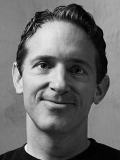 Matt Asay is the VP of Corporate Strategy at 10gen (the MongoDB company). Before 10gen, Matt was Vice President of Business Development at Nodeable (acquired by Appcelerator), a provider of real-time data stream processing for big data applications, and also at Strobe (acquired by Facebook). He was Chief Operating Officer at Canonical, ran the Americas for Alfresco and founded the Open Source Business Conference. Matt writes regular column for ReadWrite and The Register. He has a B.A. from Brigham Young University in English and Political Science, an M.A. from the University of Kent and a J.D. from Stanford University.
Twitter: @mjasay
Track:
Big Data NoSQL
/
Time: Friday 11:30 - 12:20
/
Location: Mountbatten Room
What started as an expression of a new breed of databases arising to solve problems of serious scale for web giants has become an overly broad way of categorizing these databases. Despite having a catchy, if inaccurate title, there really isn't a coherent "NoSQL" category, nor is there a simple future for the range of NoSQL databases. In this presentation, Asay will outline the reasons for NoSQL's existence and persistence, and will identify the trends that point to a bright future for post-relational databases.