QCon is a practitioner-driven conference designed for technical team leads, architects, and project managers who influence software innovation in their teams.
Paul Downey, Tweet
The doodler behind 'The Web is Agreement'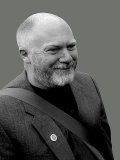 Paul is a Technical Architect at Her Majesty's Government Digital Service, where he is helping build GOV.UK. Formerly he acted as BT's Chief Web Services Architect, served as an W3C Advisory Committee representative, and was a founding member of Osmosoft.com. He built SolderPad, and co-founded OSHUG, the Open Source Hardware monthly meetup, and is mildly notorious for a set of uber-doodles collectively known as The Web is Agreement.
Twitter: @psd
Last summer the UK Government launched GOV.UK, not just by creating a website with clear information served from clean, bookmarkable URLs, but by decommissioning two of the UK's highest traffic websites — DirectGov and Business Link and redirecting their traffic. And virtually nobody noticed! This talk tells the story of the transition; the tools, techniques evolved to assist hundreds of people across dozens of organisations agree upon hundreds of thousands of mappings; how we test redirection and measure link rot, and how this process has developed into an industrialised operation as 24 departments and more than 300 agencies and public bodies move to the Inside Government platform, a herculean task made simple thanks to the power of the hyperlink, an elegant tool from a more civilised Web.
In 2011, Martha Lane Fox published an influential report on the state of for Government, advocating "revolution, not evolution" and calling for government to act as a "wholesaler as well as the retail shop front for services and content by mandating the development and opening up of Application Programme Interfaces (APls) to third parties". This talk is a tour of the UK Government Digital Service API Design Principles, the lessons learnt from building the GOV.UK publishing platform and transactional services on APIs, and how these design principles are now being applied to enable departments and agencies across government to transform transactions and services into becoming "digital by default".