QCon is a practitioner-driven conference designed for technical team leads, architects, and project managers who influence software innovation in their teams.
Stephen Nelson-Smith, Tweet
CTO at Strategic Blue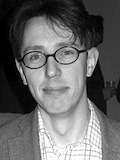 One of the founding members of the emerging worldwide Devops movement, and international speaker, coach, mentor and consultant on cloud automation solutions, Stephen is recognized as a thought leader in web operations.
A published O'Reilly author, his book "Test-driven Infrastructure with Chef" paved the way for a revolution in the way in which the nascent infrastructure as code movement approached the business of configuration management, enabling safe, seamless migrations between multiple clouds.
As founder, and principal consultant of Atalanta Systems, a thriving professional services company specializing in agile infrastructure, Stephen has accelerated change and improvements for companies from Silicon Roundabout start-ups to household names such as Nokia and Sony.
Twitter: @LordCope
Cloud computing is already being traded as a commodity. A key concept in commodity trading is the exercising of so-called "optionality". This talk introduces the idea of financial intermediation in cloud computing and then explores how to use the Chef cloud automation framework to make it easy to move between cloud providers, exercising optionality, and getting the best deal for your needs.