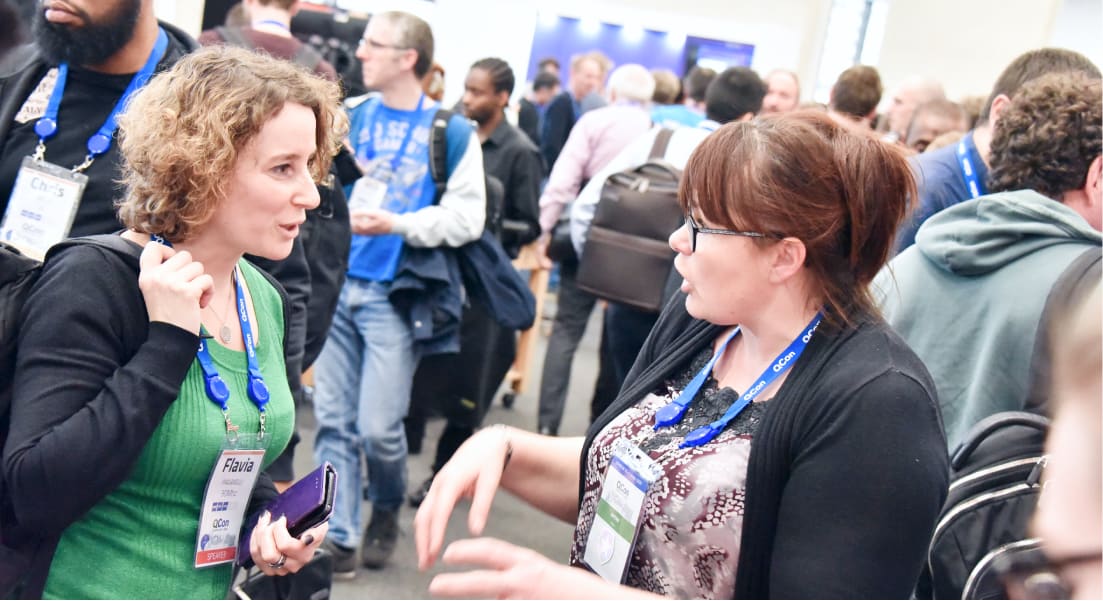 Sunday, March 26th
Sunday afternoon London tour for QCon attendees
Is there a better way to start QCon than jumping on a vintage double-decker bus and getting to know London with other attendees? Whether you're a first-time QCon attendee or diamond alumni, have never visited before or were born and raised in London - the QCon bus tour invites you to socialize, get to know London (better), and make new connections before the conference starts.
Start time: 2:00pm
End time: 5:15pm (approx.)
Guided tour with a blue badge London guide, including 2 stops
Meeting point: Front entrance of the Queen Elizabeth II Centre
Pick up your badge from the QCon team before lining up to board the bus (photo ID and proof of vaccination / negative covid test required)
Space is limited - to find out more details and register, click here!
Monday, March 27th
Women and Allies in Tech Community Event
Designed to support and enable women and allies to connect and network during QCon London, the meetup will be open for all attendees to join beginning at 12:40pm and is "come and go."
You will be able to listen to a lightning talk from Rebecca Parsons and have the chance to meet and connect with fellow attendees and speakers at lunch.
12:40pm - 1:40pm
Location: Queen Elizabeth II Centre, 2nd floor in the Guilgud area.
Lightning talk from Rebecca Parsons: Responsible Tech for Software Developers
Responsible tech looks to consider the broader impact of technology on the communities and stakeholders that are not the intended audience. This talk will discuss why we as software development professions should worry about such impacts and how we can mitigate these issues and exploit the opportunities presented.
After you pick up your lunch, enjoy it at the event.
Space is limited - to find out more details and register, click here!
QCon Conference Social
Not all networking happens on the conference floor! Grab a cold drink and a bite to eat and join us at the QCon Conference Social. There you'll enjoy great conversations with other leading senior software engineers, software architects, team leaders, speakers and editors. 
6:15pm - 7:15pm
Location: Queen Elizabeth II Centre
Food and drinks
Complimentary for all conference attendees (Badge required)
Tuesday, March 28th
Exhibitor Reception
Enjoy the reception and meet our exhibiting sponsors. 
6:15pm - 7:00pm 
Location: Queen Elizabeth II Centre
Soft drinks, beer, wine, dry snacks
Wednesday, March 29th
QCon Closing Reception
Join us for light refreshments prior to the Closing Keynote. You can discuss the emerging trends and use cases you learned about at QCon London 2023; exchange contact information with your new connections, and talk about how you'll implement best practices! It's the perfect way to say goodbye before heading to the Closing Keynote session. 
5:00pm - 5:30pm 
Location: Queen Elizabeth II Centre
Soft drinks, beer, wine, dry snacks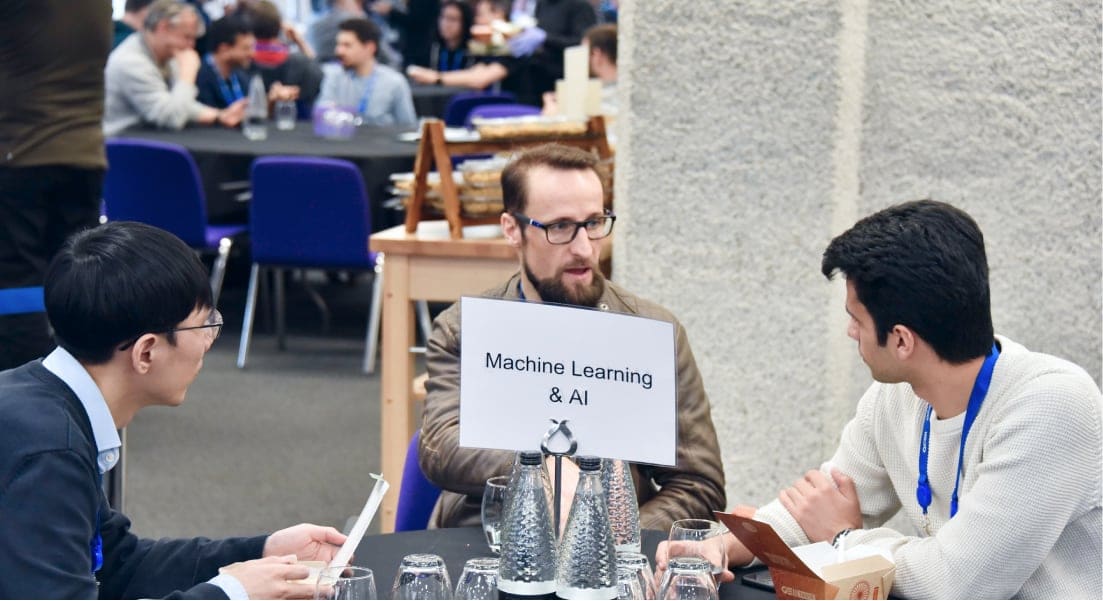 Everyday at lunch
Discussion Cafe
Join one of the topic tables for lunch and mingle with attendees who share the same interests as you.
Location: Queen Elizabeth II Centre
Monday
Architectures
Staff-Plus Engineer
Security
Platforms
Data Engineering
Tuesday
Architectures
Javascript & Front-Ends
Sustainable software
Observability & Debugging
FinTech
Wednesday
Architectures
Performance
AI and ML
Remote and hybrid teams
Productivity & DevEx