emerging trends
emerging practices
technology roadmap
Adopt the
right
Make the right decisions by uncovering how senior software developers at early adopter companies are adopting emerging trends.
Learn the emerging trends. Explore the use cases. Implement the best practices.
Attend in-person or online.
QCon London international software development conference.
March 27 - 29, 2023
Register
£2,340 £1,980 until December 12th
Buy your ticket now and save.
Live the QCon London Experience
We've helped thousands of senior software engineers, software architects and tech leaders adopt the right patterns & practices for over 17 years.
Level-up on emerging software trends
Get assurance you're adopting the right patterns and practices
Innovators
Green Tech
Rust
WASM
eBPF
Machine Learning @ Edge
Scalable Configuration Managment
Infrastructure Unification
Cue Lang
Early Adopters
MLOps
Team Topologies
Staff+ Engineer Path
Service Meshes
Microfrontends
Multicloud Practices
Software Ethics
Feature Engineering
Mode Infrerence/Prediction
Observability Practices
Server-Driven Frontend
Decarbonizing the Grid
Operator Pattern for
Non-Clustered Resources
Patterns & Heuristics
Enabling Fast Flow
Open Policy Agent
Java 16
Paved Road
Early Majority
DevSecOps
DevOps in Practice
Kubernetes Strategies
Observability / Telemetry
Site Reliability Engineering
Chaos Engineering
Operating Microservices
Data Engineering
GraphQL
Go Techniques & Patterns
DevEx
Reactive
Performance
Macroservices
Serverless: Orchestration &
Choreography
Cloud Architectures
Patterns for Scale
IaC (Infrastructure as Code)
Polyglot Software Practices
Learn the emerging trends
Curated trends our Program Committee believe have the most impact in software development.
Explore the use cases
Learn how real-world practitioners are applying the tech to help you solve common problems.
Implement the best practices
Get implementable ideas to shape your projects that last beyond the conference.
I love the variety of topics. It is my annual recap of the technology industry and helps me keep up with what the industry considers modern and state of the art. And mostly I like the fact that people are open about sharing both their successes and failures.
Nikhil Mohan
Senior MTS/ Engineering @Salesforce
Tracks
Discover the tracks you will see at QCon London - Schedule Subject to Change
Mar 29
Architectures You've Always Wondered About
The biggest software systems on the planet need sophisticated architectures, deliberately and carefully designed to support true planet-scale, along with high availability, durability, security, and many other concerns.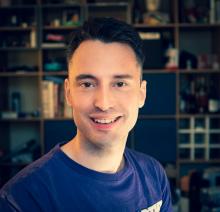 Matt Turner
Software Engineer @Tetrateio and Co-Founder for Istio London
Mar 27
Performance: Designing and Tuning
Getting the most out of hardware is important to save money on cloud workloads and also for sustainability. In this track we'll look at ways to design software to make the most of modern CPU and memory architectures as well as tools and techniques to find performance bottle necks.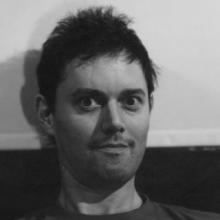 Justin Cormack
CTO @Docker
Mar 28
Modern Frontend Development and Architecture
Let's talk about the frontend, not with the tools we use but through the problems we're solving. re-usability, composition, abstraction, velocity, performance.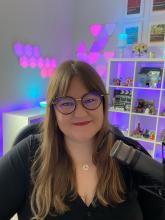 Loiane Groner
Development Manager @Citibank
Mar 27
Paving the Road: Enhancing Developer Productivity and Experience
How to supercharge developer productivity and happiness.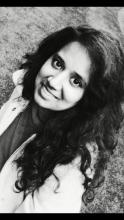 Nayana Shetty
Principal Engineer @LEGO_Group
Mar 29
AI/ML Trends
Discover how to operationalize machine learning applications that are scalable, secure, and interpretable.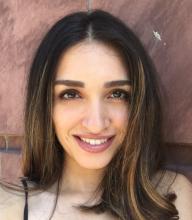 Mehrnoosh Sameki
Principal PM Manager @Microsoft
Mar 27
The Tech of FinTech
FinTech startups have led the way in adopting new technology such as cloud, pushing down perceived regulatory barriers as they go. In response established financial services firms have also been building their own modern architectures. This track will feature presenters from both, examining the tech they've adopted, and the business value that it's delivered.
Mar 29
Staff+ Engineering in Practice
What are the skills you need to develop if you want to stay on the technical track to technical lead, staff, or principal? What will it take to thrive in this type of role?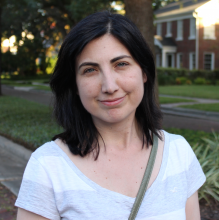 Fabiane Nardon
Data Scientist, Java Champion & CTO @tail_oficia
Mar 28
Debugging Production
You get paged about a problem in production - but how do you know just what system or service is acting up? What do you do to identify and mitigate the impact on users before ultimately fixing any underlying issues? This track we'll look at the state of the art in tools and processes for  incident management, observability, and debugging high impact production systems.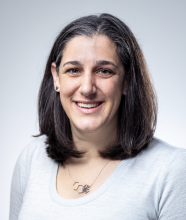 Abby Bangser
Principal Engineer @Syntasso
Mar 27
Architecture in 2025
We will be exploring and discussing answers to questions on: What does architecture design look like in the future? What is the role of the software architect? Who else is involved? How do you prepare for this?
Mar 29
Building Security in Earlier
Presentations on how 'shift left' has been applied in practice to build security into applications and services earlier in their release to production pipeline.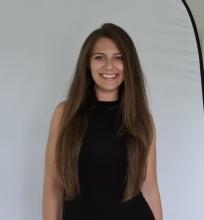 Stefania Chaplin
Solutions Architect @GitLab
Mar 27
Socially Conscious Software
This timely track deep dives into innovative technologies that focus on reaching sustainability goals, tools used to measure carbon emissions, clean energy/transportation, and decarbonization.
Mar 28
Building Modern Backends
Polyglot, developer-focused track around Innovations building low-friction, performant backends and web APIs powering software today.
Mar 29
Data Engineering Innovations
Learn from technology SMEs and industry's leading data practitioners about trends and innovations happening in data engineering space including what's new in data streaming (stream processing, stream warehouse, stream graph), data API's (gRPC, GraphQL, and of course REST), data lineage, automated data pipelines and cloud data platforms & containerization technologies.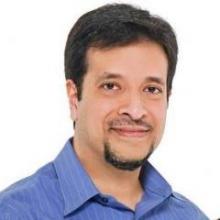 Sid Anand
Chief Architect and Head of Engineering @ Datazoom & Co-chair @QCon
Mar 28
Architecture with Sustainability in Mind
In this track, we explore how companies are architecting for sustainability. Key areas of focus include measuring carbon footprint, decarbonizing the products we produce, and how we as software engineers can reduce the overall climate impact of the things we build. Finally, this track looks ahead to how technology can create a better future for the generations to follow.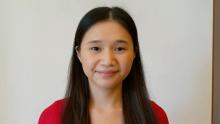 Sarah Hsu
Site Reliability Engineer @GoldmanSachs
Mar 28
Remote and Hybrid Work: What Now?
Before & After": Hybrid Work Strategies: Hybrid work, 4-day workweeks, remote work, working from a remote island, returning to the office, and how these impact development productivity and, ultimately, careers.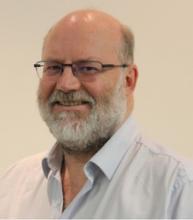 Shane Hastie
Global Delivery Lead for SoftEd and Lead Editor for Culture & Methods at InfoQ.com
Curated learning set by senior software leaders
Essential topics. Emerging patterns and practices. Hand-picked speakers. Meet the QCon London 2023 Programming Committee.
Learn from senior software engineers
Real-world technical talks from software leaders at early adopter companies
Domain leaders
Learn what's next from world-class leaders pushing the boundaries.
Relatable challenges
Learn how senior developers are solving the challenges you face.
Diverse perspectives
Get new ideas and perspectives across multiple domains.
Valuable lessons
Actionable insights from those working on real-world projects.
Time to connect
Intentional time built-in for you to connect with speakers and peers.
No hype
No hidden marketing. No sales pitches.
I love the QCon vibe. Everybody is down to earth and open to showing and talking about how they solve real-world complex problems. The speakers are top-notch and represent the state of the art in the industry. I like that there is no product/marketing aspect to the main tracks. I always leave QCon feeling refreshed, and eager to return to work and tackle something new!
Kerrie Clark
Architect @Capital One Finance
Watch past QCon talks
Revisit real-world technical talks from innovative software practitioners
Attend in-person. Or engage online.
Pick a learning pace that works for you.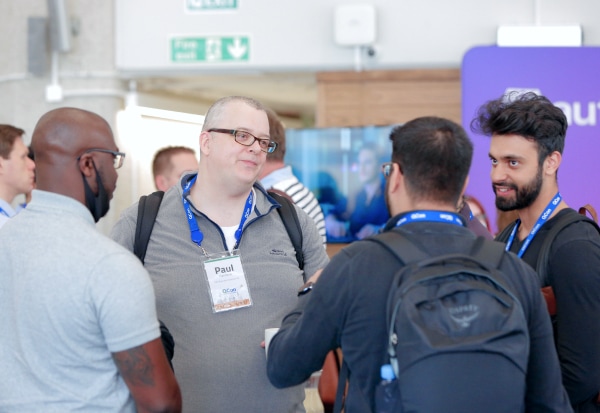 Immersive all
in-person experience
Untether yourself from your desk and daily distractions. Immerse yourself in a new learning environment with new people, new ideas, and time to reflect.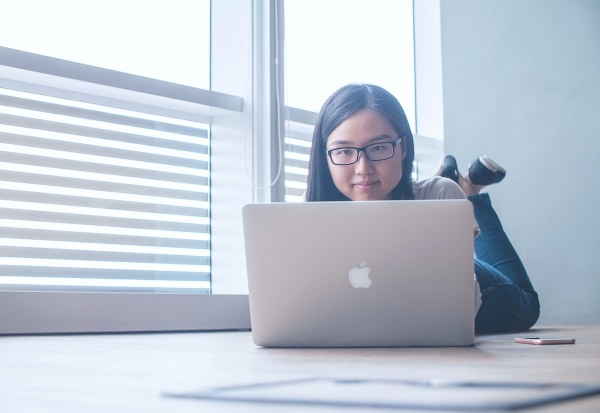 Flexible
online experience
Plan your schedule around sessions and those you can catch up on later.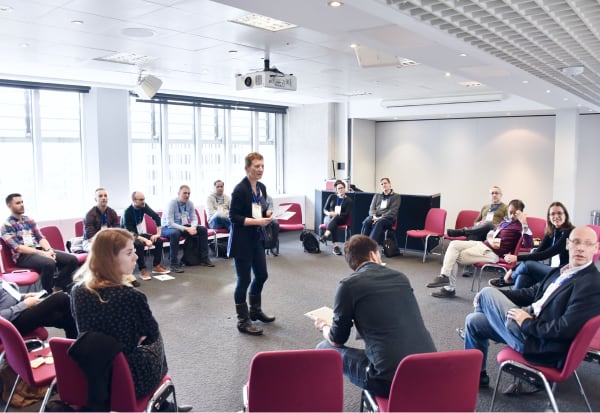 Problem-solve at
unconference sessions
Join facilitated sessions to help you work through topics and generate new ideas to current challenges.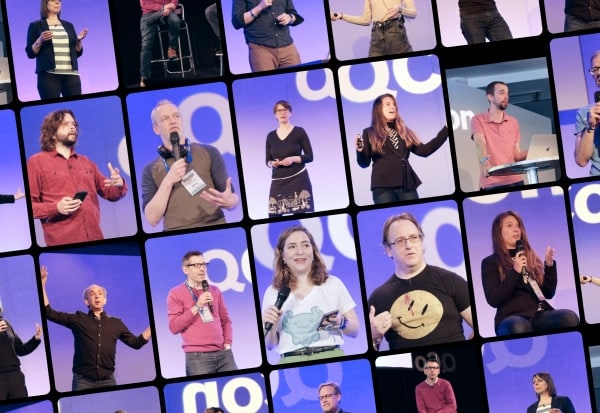 On-demand
access
Unlock the insights from 90+ inspirational talks at your own pace, as many times as you like.
Loved by senior software developers like you
See what peers say about
#QConLondon
QCon charges a premium price point, but I can't remember the last conference I attended (of 100s) where every single talk was interesting and I learned something. #qconlondon

Donnie Berkholz
@dberkholz
Feeling the #QConLondon FOMO, even though I'm here. I've enjoyed every talk I've been to, but then I see the tweets from the concurrent talks I *wasn't* in and start gnashing my teeth that I missed it. I guess that's why recordings exist.

Holly Cummins
@holly_cummins
Brain: melted, thanks @qconlondon and all speakers for the amazing content. #QConLondon

Stéphane Goetz
@onigoetz
My timeline is filling up with brilliant ideas from big thinkers coming out of #QConLondon

Julie Lerman
@julielerman
On my way to #Qconlondon, looking forward to a real in-person conference after two years #softwaredeveloper #agile #travel #londoncity #InfoQ

Ben Linders
@BenLinders
Due to QCon's focus on early stage technology trends and the curated expert speakers, the material presented was visionary, fresh, and applicable for things we need to solve in our teams. The conference was well-facilitated, and the daily format (keynote/intro in AM introducing tracks) was compelling also.

Past QCon London attendee
'We Care' experience
A safe place where everyone is welcome
Enforced Code of Conduct
All-Gender restroom
Prayer room
Lactation room
Quiet areas
Sessions feedback for constant improvement
Badge optimized for peer-sharing
Accessible event space
Variety of food options (vegetarian, vegan, gluten free, special diet meals)
Detailed food labels
Diversity scholarships
Community events
DEI guidelines for track hosts and speakers
All-day coffee
Flexible online experience
On-demand access for 90 days
Conference Venue
The Queen Elizabeth II Conference Centre - London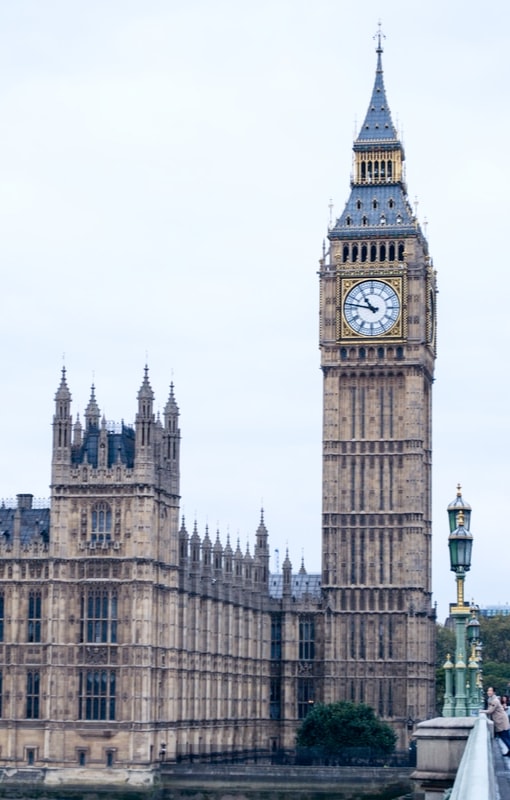 The Queen Elizabeth II Conference Centre - London
Situated in the heart of Westminster, the QEII Centre is ideally located to take advantage of everything London has to offer. Uniquely situated in the shadow of Big Ben, Westminster Abbey, and the London Eye, you will be within a five-minute walk to the Thames and surrounded by excellent transport links in and out of the capital.
To learn more please visit the venue page.
Hotel
Benefit from our negotiated rates for QCon Attendees
in various hotels close to the Conference Venue
Join the Senior Software Engineers, Software Architects, and Technical Team Leads at QCon London
QCon London isn't just a software conference. It's the place where senior software engineers, tech leads, and software architects come together to learn, share, and push each other to drive innovation in the software industry.
Software Architect, Technical Team Lead and Higher
Senior Developer / Lead
Engineer
Technical Team Lead
Senior Management (VP, CTO, CIO, Director)
Architect: Technical / Application (platform specific)
Enterprise Architect / Chief Architect
Architect: Solution / Systems (Integration Focused)
Technical Project Manager
QCon London brought to you by
the makers of QCon and InfoQ
We've been helping software development teams adopt new technologies and practices for over 17 years. The driving force behind every QCon conference is our passion to accelerate the software side of human progress.
Senior software developers rely on QCon and InfoQ to keep ahead of the adoption curve. One of the main reasons senior software engineers, software architects and team leads tell us they keep coming back to QCon and InfoQ is because they trust the information provided and selected by their peers. Join a global professional engineering community and adopt the right software innovations and practices.
Sign up for event updates
Hear about the latest QCon and InfoQ developments. Be the first to learn about in-person and virtual events.