QCon is a practitioner-driven conference designed for technical team leads, architects, and project managers who influence software innovation in their teams.
Hsiao Su, Tweet
Senior Performance Engineer at MarkLogic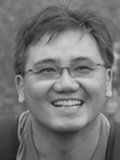 Hsiao is a Senior Performance Engineer at MarkLogic. Prior to that, Hsiao worked at Oracle on performance monitoring and system management related products. He has spent many years as a developer, and as a development manager. He has also worked with many Oracle performance experts on database performance issues.
Lee and Hsiao will present a Big Data use case requiring 100K transactions per second. They will briefly cover the architecture of MarkLogic, an enterprise-grade NoSQL Document Database and why it's a good choice for this case. Concluded by a detailed discussion about the techniques used, along with related performance analyses, to achieve the requirement, including pros and cons.