QCon is a practitioner-driven conference designed for technical team leads, architects, and project managers who influence software innovation in their teams.
Jonathan Allin, Tweet
Product manager for Red Gate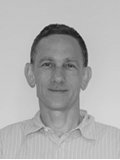 Product manager for Red Gate's Jonathan Allin is a product manager for Red Gate's .NET tools and is an evangelist for runtime analytics. He has overseen the adoption of runtime analytics in Red Gate, the benefits it is bringing to Red Gate's software development process, and how it is helping to improve relationships with customers.
Prior to Red Gate, Jonathan was with Nokia where he managed Nokia's symmetric multiprocessing programme and at the same time was responsible for delivering common requirements management and engineering processes across the Symbian Smartphone division.
Jonathan has worked for 10 years in mobile telecoms, and with 25 years in the industry has acquired a broad technical experience that includes mobile application development, Java, user interaction modelling, embedded databases, control and signal processing.
His combination of technical knowledge and change management experience gives Jonathan a special insight into how software organisations are adapting to Agile, Lean, and Continuous Delivery.
Jonathan has been a regular speaker at international conferences and has authored a number of books and papers on mobile Java.
Agile, continuous integration, continuous delivery, and lean are now mainstream concepts. Runtime analytics is key to realizing the promise of these concepts as we strive to efficiently meet users' needs in ever shorter development cycles and in more uncertain environments. By rapidly providing insightful information about how our applications and services are used, and the problems our users encounter, runtime analytics enables a product (or product idea!) to be rapidly tested, modified, and adapted.
Although the talk's emphasis is on using runtime analytics to support a lean startup project, runtime analytics is important to all phases of the product life cycle and relevant to everyone from Developer to Sales Manager.
We will look at a number of case studies and the measurable benefits of using runtime analytics.
The purpose of the talk is to leave you with an appreciation of the possibilities provided by runtime analytics, and to inspire you to use it to enhance your development processes and the software you create. You will learn at least at least five ways in which you can use runtime analytics to enhance your development processes, speedup your release cycles, and more rapidly deliver the desired product.