QCon is a practitioner-driven conference designed for technical team leads, architects, and project managers who influence software innovation in their teams.
Marcus Kern, Tweet
MIG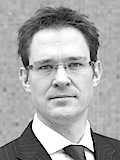 Marcus Kern started his telecom career in 1998 when he co-founded voiceIT communications, a company re-selling telecom services. Prior to that Kern graduated in Physics at the University of Hamburg after completing a research year at the Optoelectronics Research Centre in Southampton.
Over the years that followed Kern provided key consultancy in technical architect roles for BT Cellnet, O2 and T-Mobile International.
As one of the founding members of Mobile Interactive Group, Kern has been with MIG as Group CTO since 2005. MIG's specialist disciplines include mobile technology and services provision; mobile billing, messaging and mCommerce; mobile advertising and marketing; multi channel digital solutions; the design and build of mobile internet sites and applications, and user experience design.
In November 2011 MIG was acquired by Velti forming the world's largest mobile marketing company based on revenue, customers, consumer reach and technology holdings.
Following a brief review of the CAP theorem in this talk we take a look at our direct experience of developing high performance applications using multiple NoSQL solutions for mass audience participation. We share the experience of our 18-month journey through multiple approaches to find the optimal combination of speed, reliability and consistency. The talk will frequently feature real-world battle stories including our experience with node failures and sibling explosions in a distributed environment.