QCon is a practitioner-driven conference designed for technical team leads, architects, and project managers who influence software innovation in their teams.
Mark Holdsworth, Tweet
Software Developer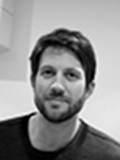 Mark is a developer who has been working in the world of web technologies for the last 10 or so years. Originally from Wellington, New Zealand where he studied computer science at Victoria University. Passionate about agile and lean software development practices and is a firm believer that cloud technologies are a key piece in the puzzle to allow small teams to achieve great things. Most recently he has been doing consultancy and contract work, primarily with Ruby and the Ruby on Rails web framework and as many cloud services as possible!
5 years ago, the cloud buzz featured animoto and Salesforce. Today, the "in cloud crowd" discuss Netflix, private clouds and PaaS. What will we be talking about in 2017?
In this panel session, a group of irreverent cloud providers, watchers and consumers will share their observations and predictions of where current cloud trends are heading. We'll recap developments in recent years to provide a reference point for discussing what cloud stacks, platforms and applications we will be using in the near future.
An audience Q&A session at the end of the talk (and hopefully in the bar later that day!) will provide an additional opportunity to help shape *your* cloud ecosystem vision.