QCon is a practitioner-driven conference designed for technical team leads, architects, and project managers who influence software innovation in their teams.
Paul Fremantle, Tweet
CTO and Co Founder of WSO2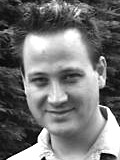 As Co-founder and CTO of WSO2, Paul spearheads the company's overall technical and product strategy. Paul is an experienced software and product development professional, having previously worked as the product lead and architect for the IBM Web Services Gateway. Paul also has significant experience in Open Source and Open Standards: he is VP of Apache Synapse and co-chair of the OASIS WS-RX Technical Committee. Paul provides strong technical vision at WSO2 but acknowledges with pride that he works closely with one of the best teams in the industry.
Paul has published many articles, both on the Web and in traditional forms, and has spoken at numerous industry conferences, including ApacheCon, Colorado Software Summit, XML Europe, Software Architecture, QCon and many others. He has published two books: Building Web Services in Java (2nd edition) and The XML Files.
Paul previously worked in IBM Global Services for 3 years, providing technical and business consultancy around the Internet and e-business. Before joining IBM, he was a consultant at ZS Associates, providing analytical sales forecasting consultancy to the pharmaceutical market.
In this talk, Paul Fremantle talk about the ongoing evolution of Platform-as-a-Service. Starting with an overview of the different approaches to PaaS, the talk will dig into the key differentiators between PaaSes. There are technical aspects, such as language support, deployment models, scaling/elasticity and multi-tenancy. In addition there are more organizational issues such as fit with existing investments, openness and pluggability. One of the major aspects of any PaaS model is the set of core services that are provided by the PaaS and the extension models for adding new services. Using project case studies, Paul will examine what core services are important now as well as looking out to the future. This session is a technical session aimed at architects and developers that are looking to use PaaS approaches in both private and public clouds.
This panel brings together both users and providers of public and private PaaS solutions for a wide range of programming language ecosystems. The panel will explore the state of PaaS today. The panelists will describe their experiences developing and consuming PaaS offerings. You will learn about the benefits and drawbacks of PaaS and where the technology is heading.
After roughly ten years of SOA and nearly 20 years of EAI it is an excellent time to take a look at where integration is going, where is has come from, what works and what hasn't worked. In this session, Paul Fremantle, CTO of WSO2 will take a detailed look at the latest trends in Integration, including the API movement, the focus on JSON and REST compared to SOAP and SOA. In particular Paul will take a long hard look at the reality of the currently available approaches, and the pros and cons of different integration technologies. In particular the use of asynchronous messaging and non-blocking, shared nothing approaches to integration are driving the highest volume of load, and the session will dig into real examples of integration including high-volume scenarios.
The session is aimed at integration specialists, architects and developers working with high-volume distributed systems.