QCon is a practitioner-driven conference designed for technical team leads, architects, and project managers who influence software innovation in their teams.
Alex Papadimoulis, Tweet
Partner at Inedo and Editor of The Daily WTF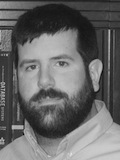 Alex is speaker and writer who's passionate about looking beyond the code to build great software. In addition to founding Inedo - the makers of BuildMaster, the popular DevOps platform - Alex also started The Daily WTF, a fun site dedicated to building software the wrong way
Twitter: @apapadimoulis
Explosive growth; millions of users; global 24/7 usage -- it's a dream wished by many and a nightmare experienced by few. It's the Web-Scale, and it's redefining how we create and deliver software. Changes to web-Scale applications must be error-free and have no down-time... unless you want to face a mob of angry, demanding users and an even angrier mob of managers and investors.
In this talk, we'll discuss various deployment strategies, scalable delivery, and how a few real-world Web-Scale organizations do it, from AllRecipes.com to Twitter, and even Google.